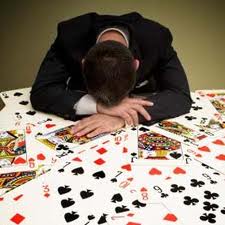 In 2006, Pennsylvania's first casino opened and the state has already surpassed Atlantic City, as the nation's second largest gambling market. According to Community Health Challenge research, the gaming industry makes between 70 and 100 billion dollars each year which is more than the total revenue that is earned by the film and music industry combined. For the majority of the population, gambling is a fun, social activity, but for some, it becomes a problem that is much like a drug or alcohol addiction.
Problem gambling is gambling that causes disruptions in one's psychological, physical, social, and emotional health. According to the National Council on Problem Gambling, about 4-6 million adults in the United States are problem gamblers. Another 2 million adults are considered pathological gamblers. Pathological gamblers experience major life problems in their life due to their gambling; it is more severe than problem gambling.
In Pennsylvania, there are about 196,000 people that are considered problem gamblers and about 98,000 pathological gamblers. Evidence has shown that gambling problems tend to increase in communities when there is a casino within an hour's drive. In Butler County, there are three casinos that are approximately within an hour's drive and this is concerning.
According to the National Gambling Impact Study Commission, the social cost of problem gambling in the United States is about 5 billion dollars. Although gambling is known as a "hidden addiction" there are some signs that may indicate a problem with gambling. Some of these warning signs include:
Preoccupation with gambling
Lying to family and friends to conceal involvement with gambling
Committing illegal acts, such as fraud, theft, or forgery to finance habit
Chasing the losses
Gambling with increased amounts of money in order to achieve desired "high"
Jeopardizing relationships or loss of job
Help is available for those who need it. More information can be found by visiting or by calling the PA Problem Gambling Hotline at 877-565-2112. Gamblers Anonymous meetings may also be helpful for an individual because they allow the problem gambler to be in fellowship with other problem gamblers. Family and friends of the problem gambler may find Gam-Anon meetings beneficial due to the fact that this addiction does not only affect the problem gambler. Times and locations for these meetings can be found by visiting www.gamblersanonymous.org or the Gam-Anon site at www.gam-anon.org. Help is right around the corner; you don't need to suffer in silence.