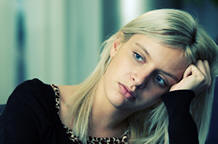 Gateway Rehab Center offers a full range of services for youth and young adults, ages 13-22, with chemical dependency problems within its system, including detoxification if necessary, inpatient assessment, stabilization and rehabilitation, partial hospitalization, after school programs and outpatient counseling. Treatment is individually tailored and highly flexible and designed to meet the social, emotional, psychological and spiritual needs of chemically dependent young people and their families.
Working together with schools, parents, the legal system and other healthcare providers, Gateway Rehab Center strives to intervene in the progression of chemical dependency in youth and provide the tools to begin recovery early in life.
Gateway Rehabilitation Center's YES Program is an intensive, moderate term residential treatment program for male youth with drug and alcohol issues who have been court ordered through area counties.
The goal of YES is to provide a shorter-term intensive program with active family programming so that youth can avoid longer-term residential placement. The average length of stay is 90 – 120 days. The YES program focuses on understanding addiction, improving family communication, relapse prevention, and developing problem-solving skills.