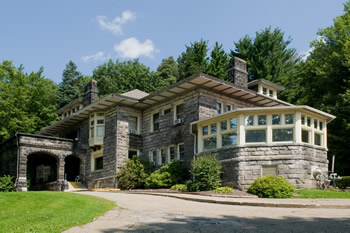 Established in 1997, Turning Point has treated over 11,000 chemically dependent individuals. Our mission is to provide quality treatment to clients and their families in the most efficient manner.
Turning Point's philosophy is based on the fact that addiction is a disease and utilizes a clinical model to treat the individual. Shortly after admission, an assessment is completed to determine the level of care appropriate for the client. Based on the assessment, a treatment plan is developed with the client that allows the client to recognize the severity of his or her addiction, gain knowledge of addiction and recovery, identify and deal with issues that may block ongoing recovery, and utilize available support for ongoing recovery.
Many insurance companies provide coverage for most or all of treatment at Turning Point. For the uninsured, we offer competitive self-pay rates to provide affordable treatment. Turning Point is licensed by the Pennsylvania Department of Health, Drug and Alcohol Licensing Division as a non-hospital, medically monitored detoxification and inpatient treatment facility.
For information regarding our programs, admissions and fees, or other questions, call the admissions department at 814-437-1750 or toll free 888-272-8922.