Hope is defined as the belief or trust that something good is possible.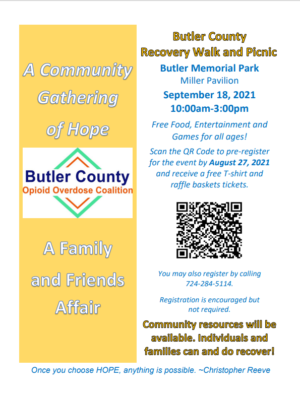 Butler County Opioid Overdose Coalition is sponsoring A Community Gathering of Hope on Saturday, September 18, with a Recovery Walk starting at 10 AM, followed by a picnic until 3 PM, at Miller Pavilion at Butler Memorial Park.
Registration is encouraged but not required; call 724-284-5114.
Individuals and families can and do recover–come out to offer support and celebration for recovery!