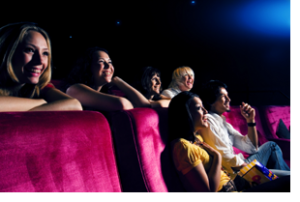 While heavy drinking among college students continues to make headlines, one recent story brings hope that college students and administrators are working together to promote fun without alcohol. As reported in The Wall Street Journal, alcohol-free college activities and parties are on the rise. About 100 college and universities in the U.S. are now sponsoring and promoting activities for students who want to socialize and have fun without drinking alcohol.
For example, Keith Brashaber is a student at Purdue University who realized he wasn't the only one who wanted to have fun without drinking. So he raised money and organized a free, on-campus movie program called "Thursday Night at the Theater." Now a senior, Brashaber told The Wall Street Journal that he wanted to "give students a chance to do something fun, get out of the dorm and be social without drinking." Movie nights aren't the only alcohol-free events taking off at Purdue – other late-night alcohol-free events such as poetry slams, dances, carnivals and many more are catching on. And, binge drinking is beginning to decline at Purdue, going from a rate of 48% of students in 2006, to 37.3% in 2009.
Here are a few more examples of alcohol-free activities being held at colleges across the country:
University of Pittsburgh: Semi-formal ball held at the Carnegie Music Hall, tailgate parties, late-night tea house with billiards and other games
Drew University: Late-night video arcade, foam-dart contest, bowling parties
University of Michigan: Bi-weekly UMix parties where as many as 1,000 students gather for movies, trivia and karaoke contests, roller-skating and more
The approaches and programs among the universities vary widely, but they all share the same goal – to protect students from the harms of alcohol by intentionally promoting an alcohol-free social scene for college kids.
For ideas, tips and resources to support alcohol-free group activities see the Activities for Change Idea Book or Life at its Best.
Source:
"College parties, minus the beer binges," by Sue Shellenbarger, The Wall Street Journal, February 16, 2011.